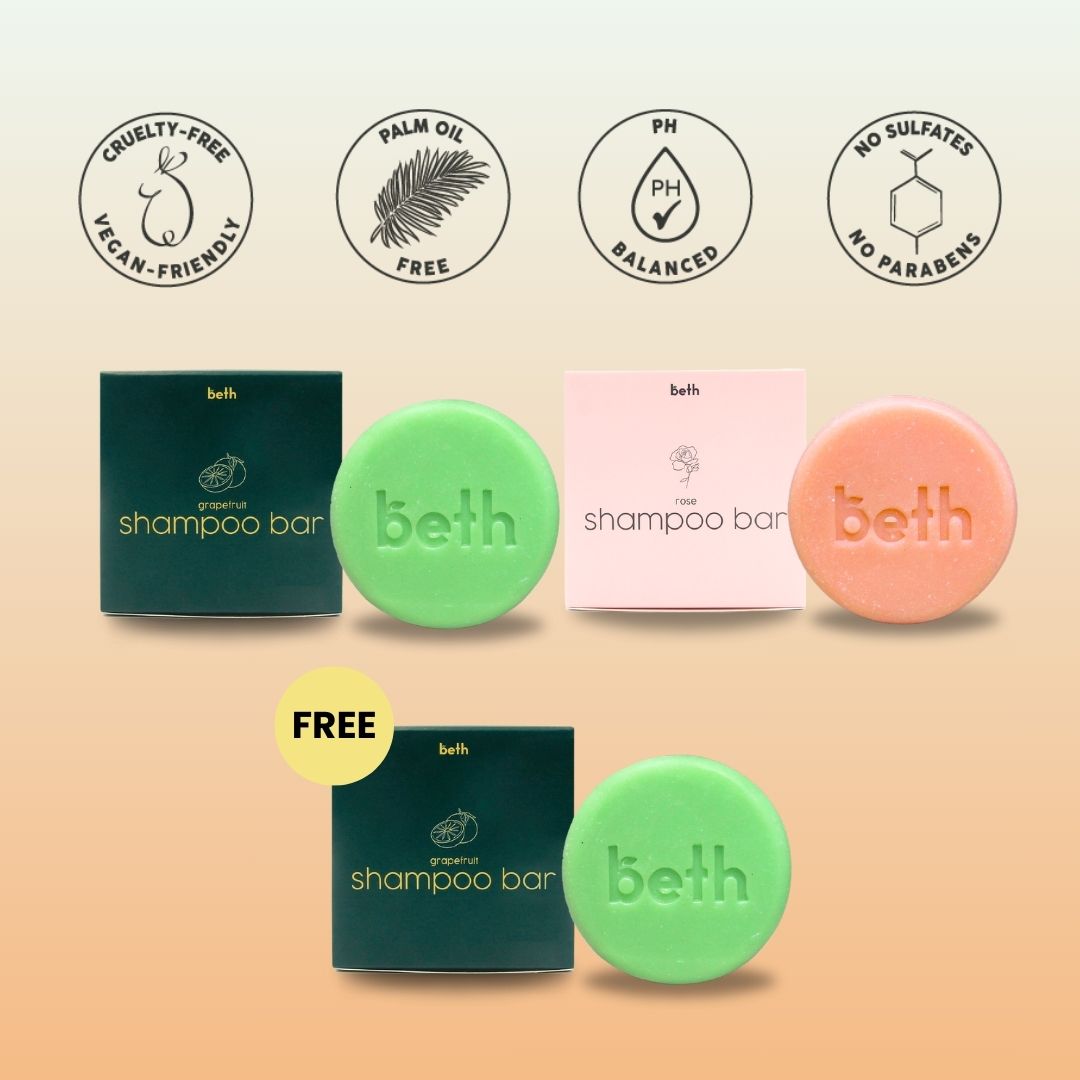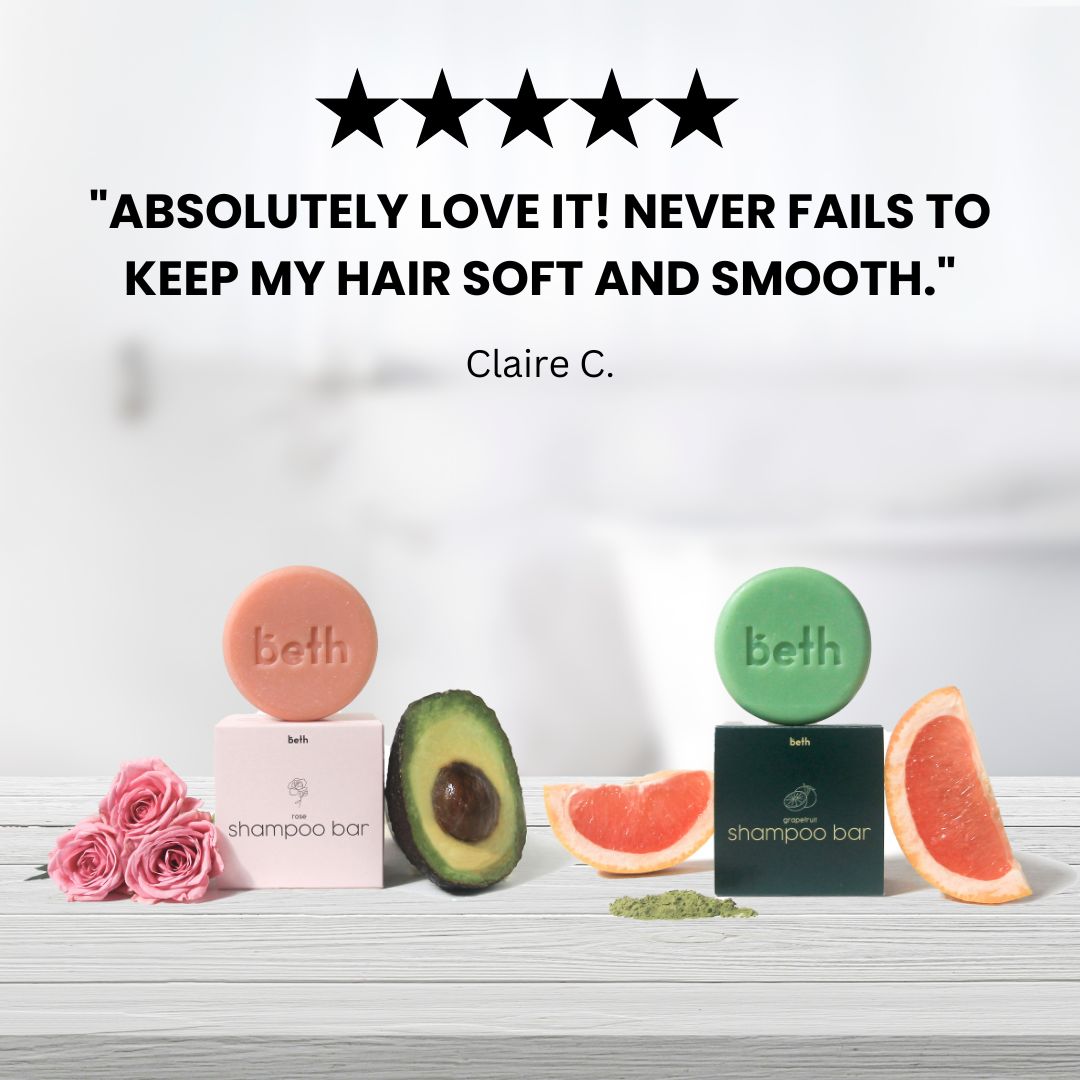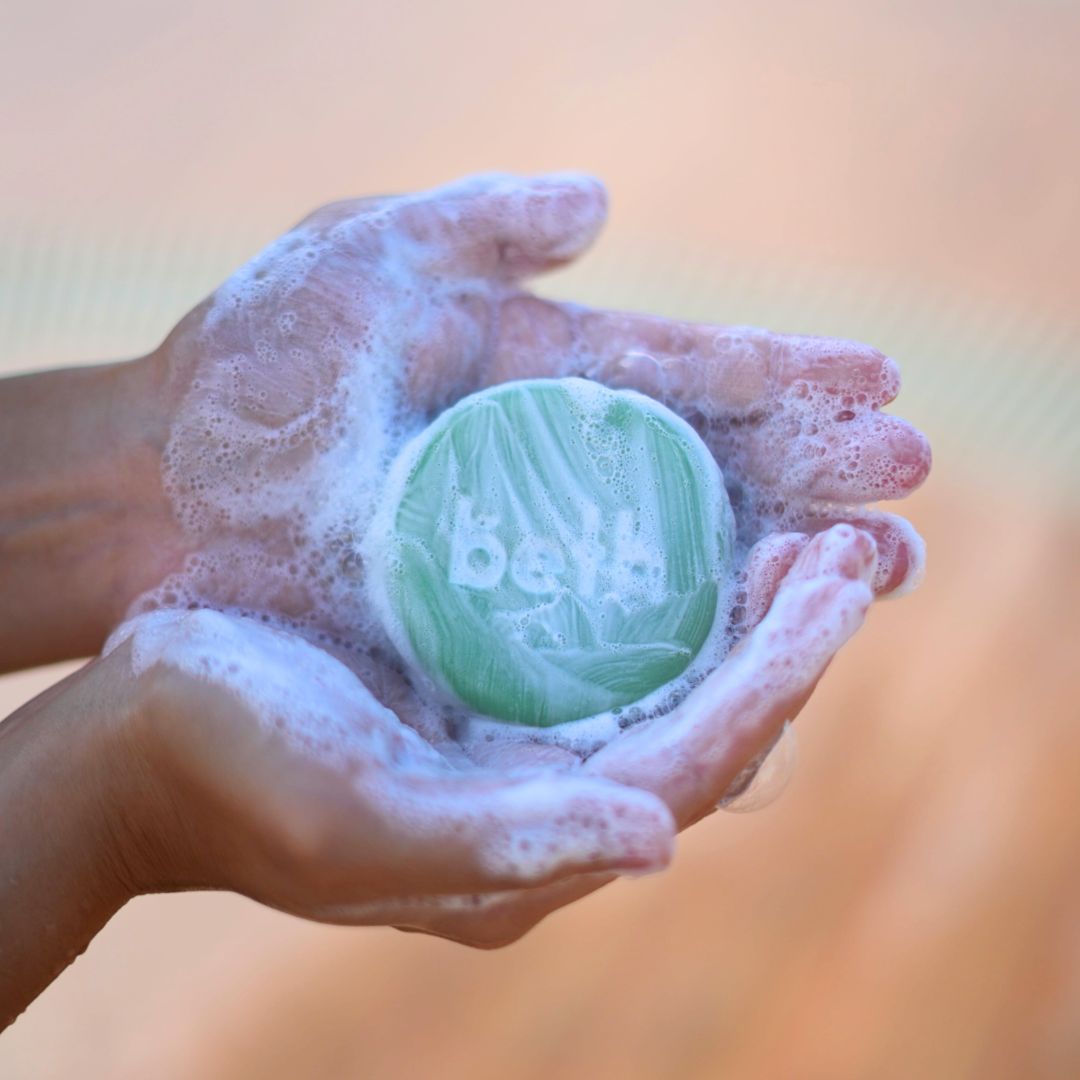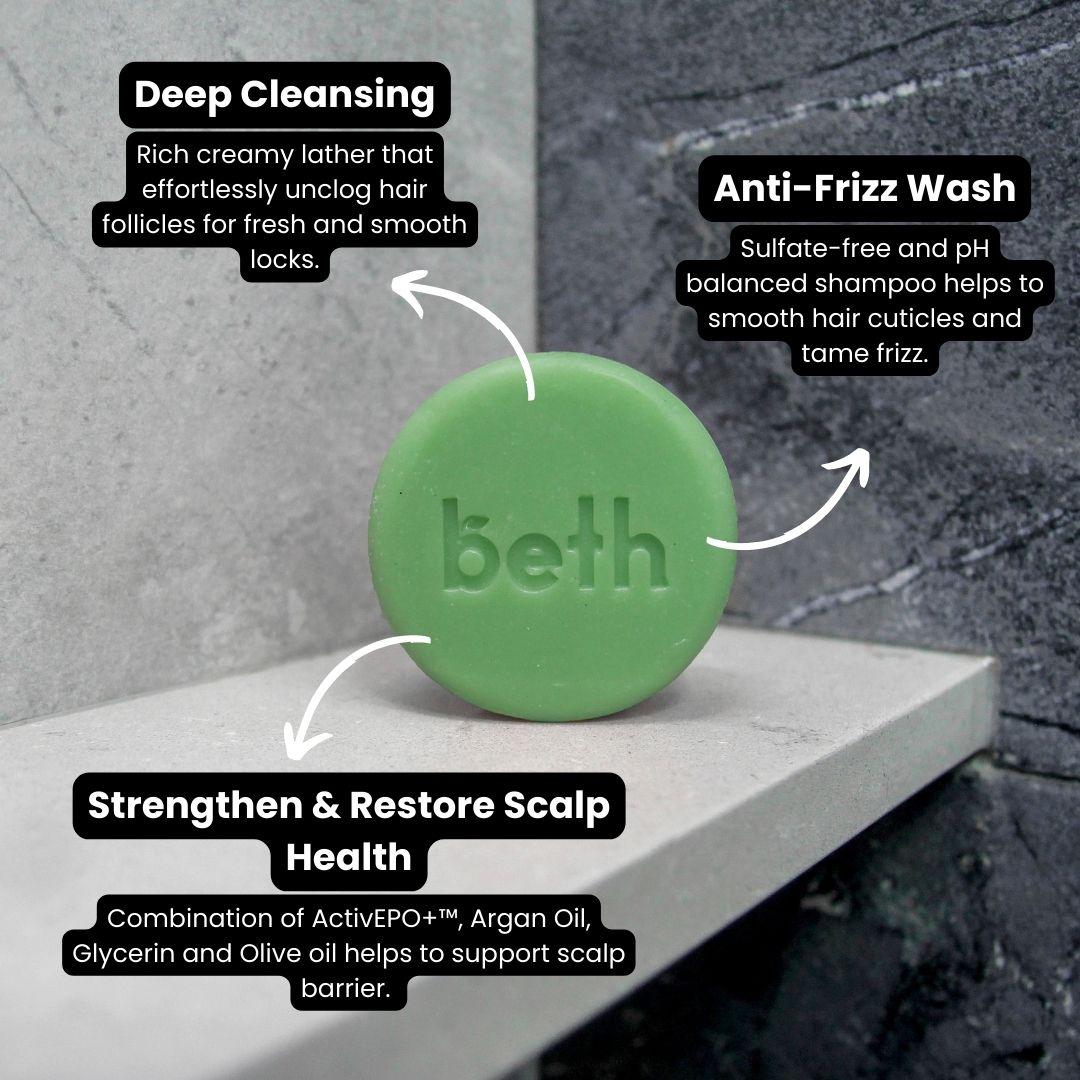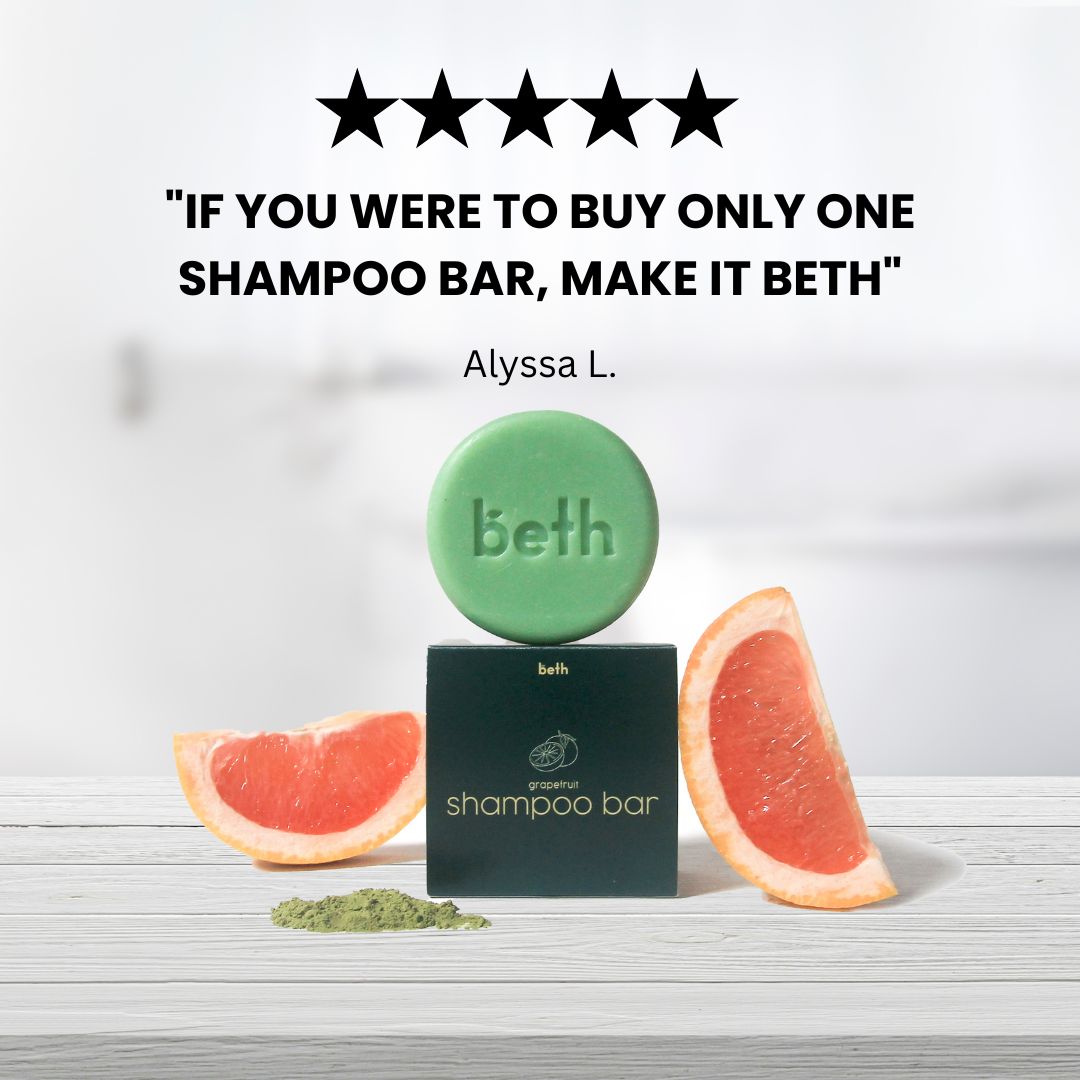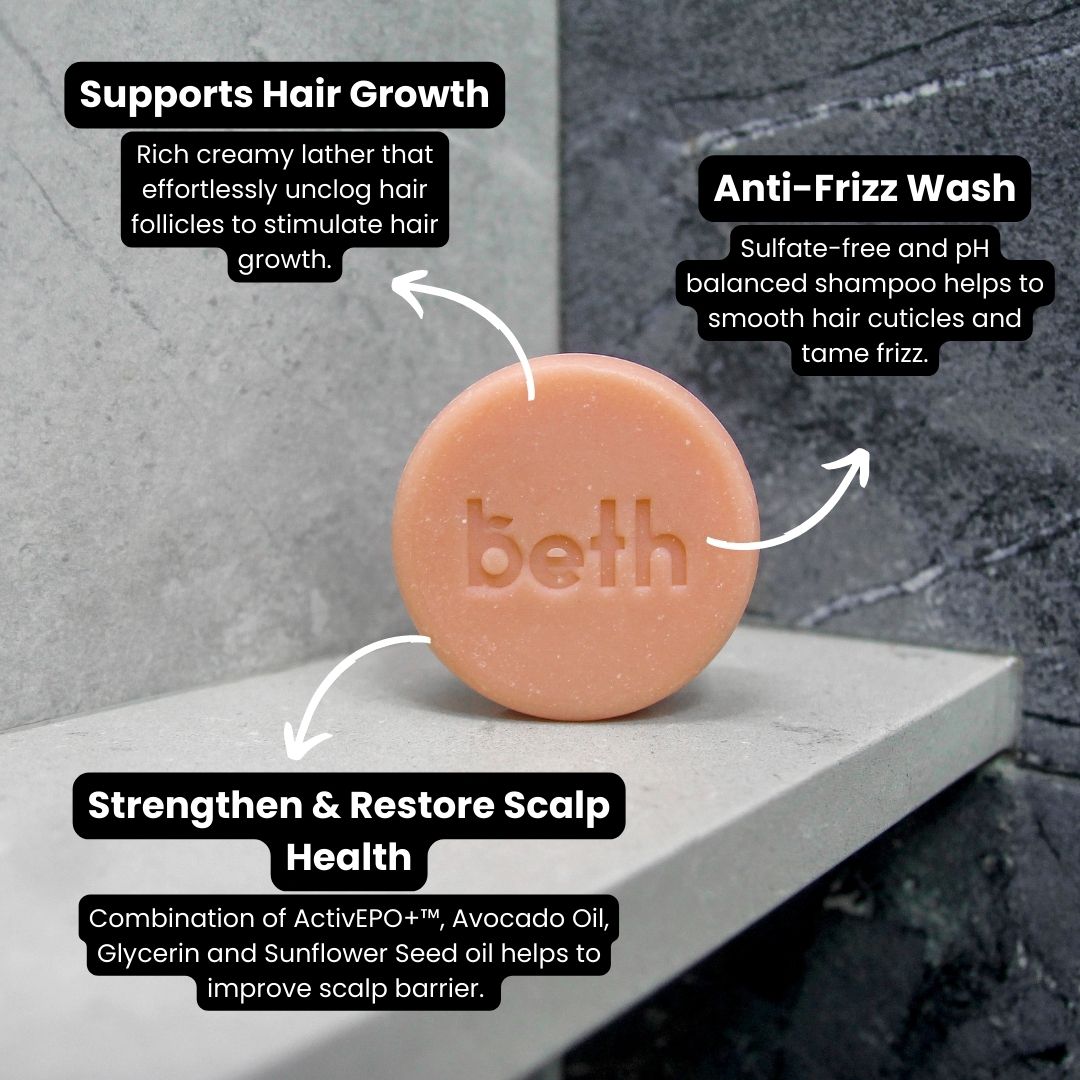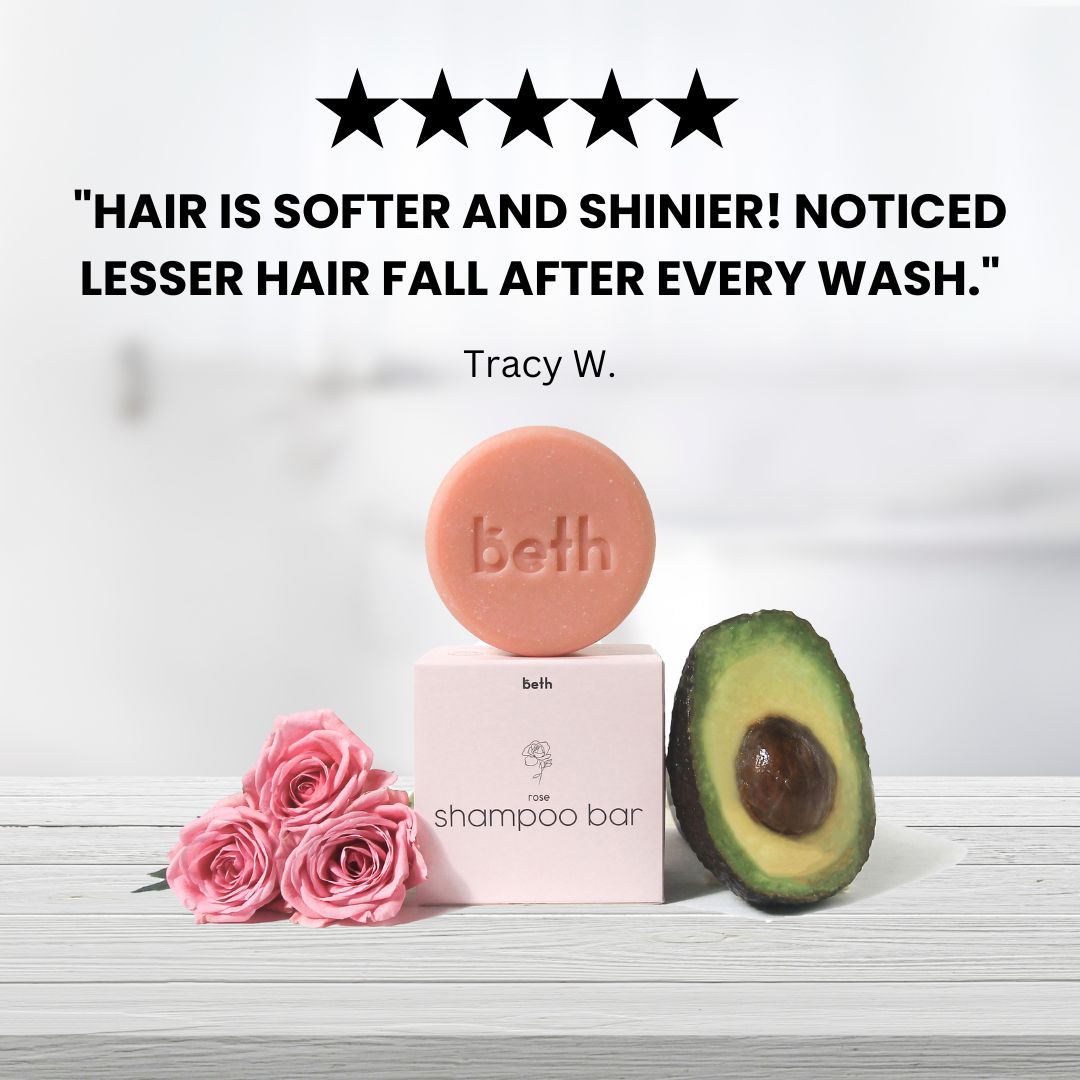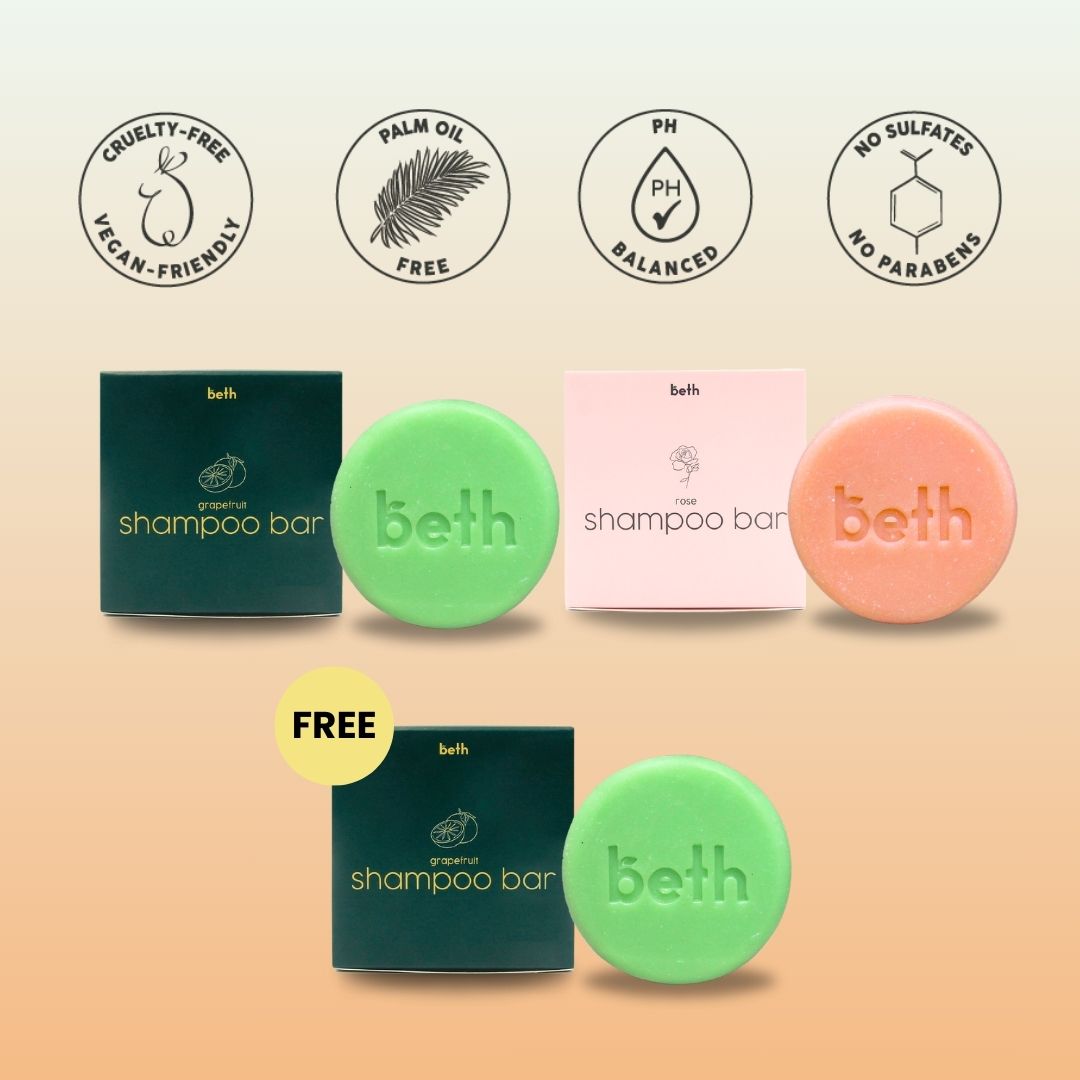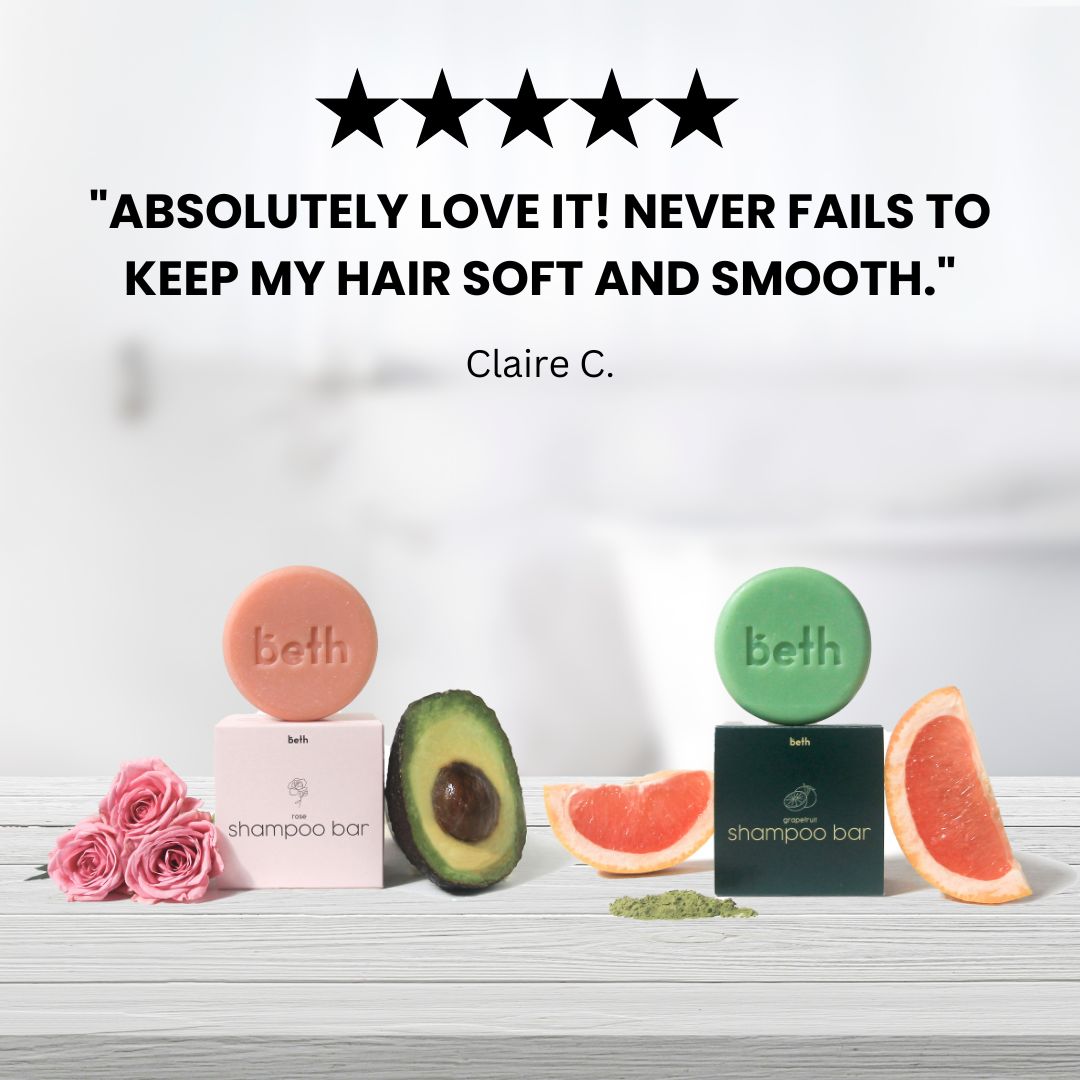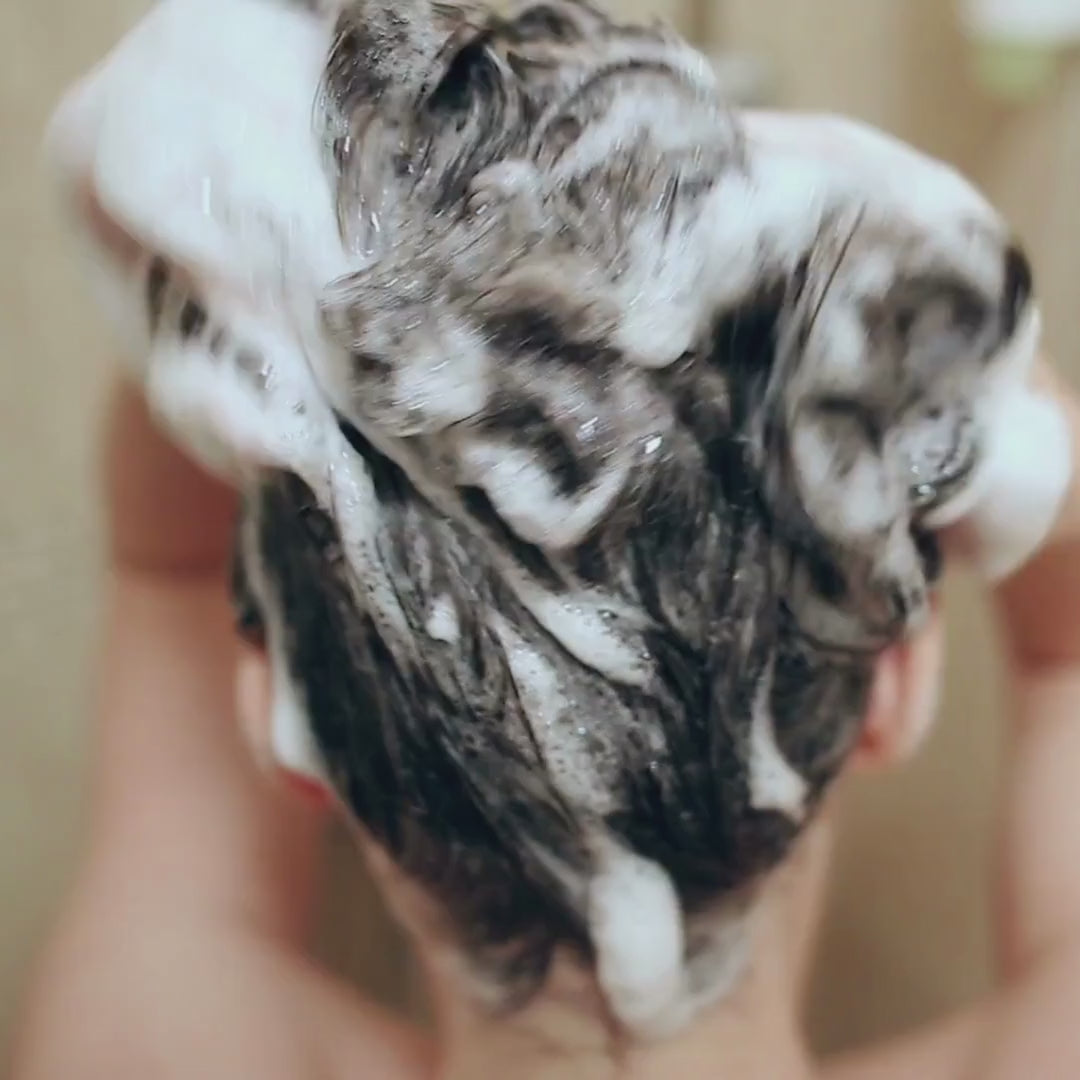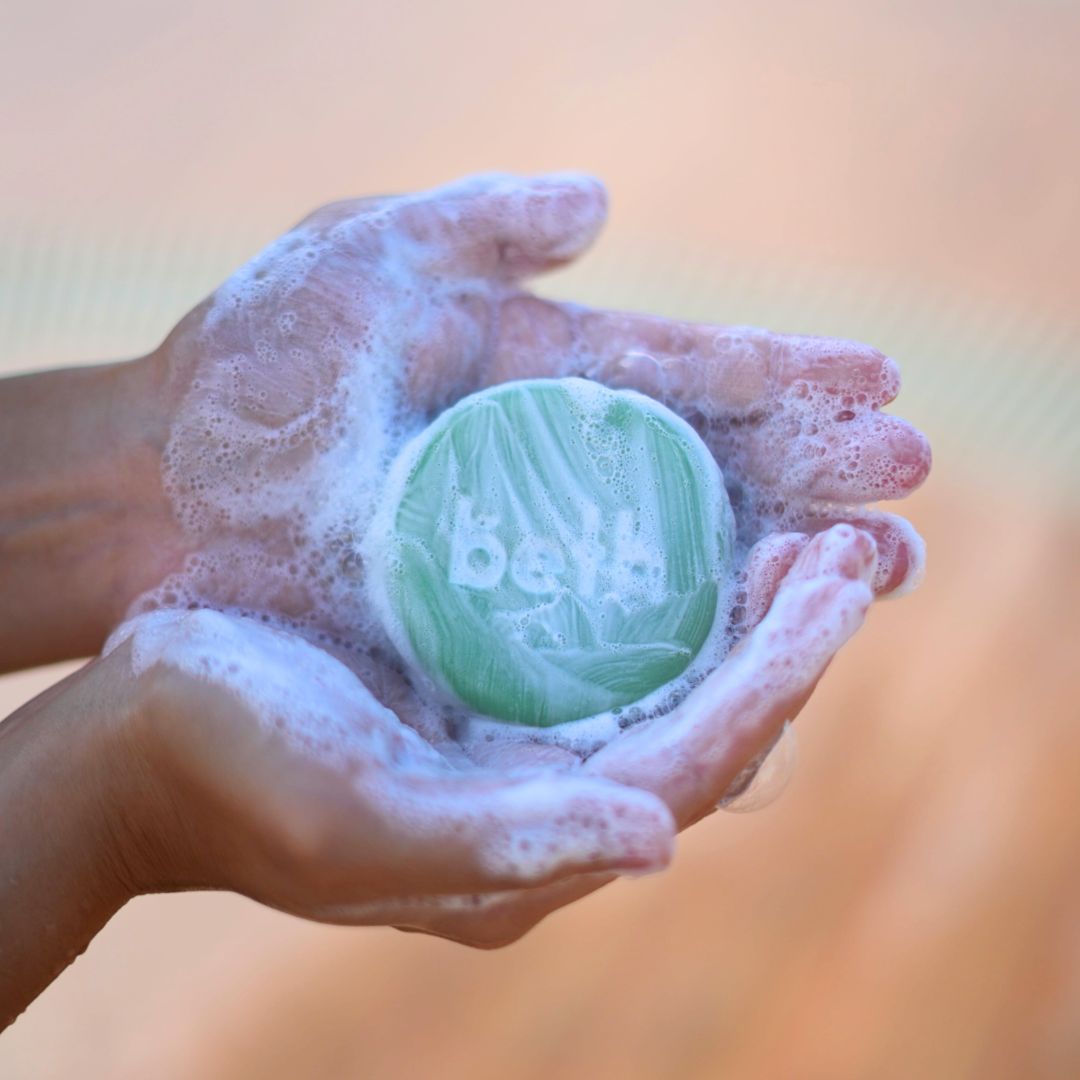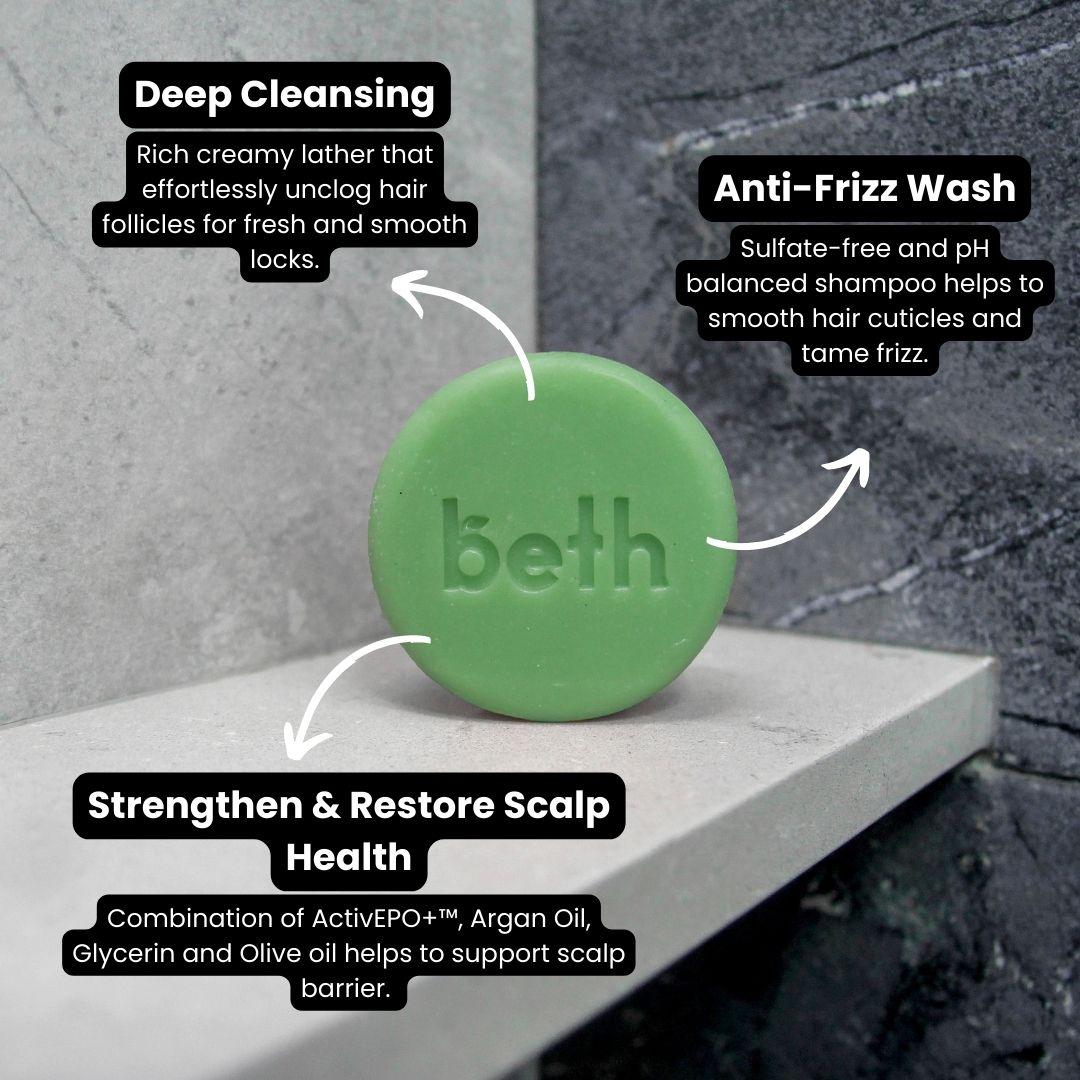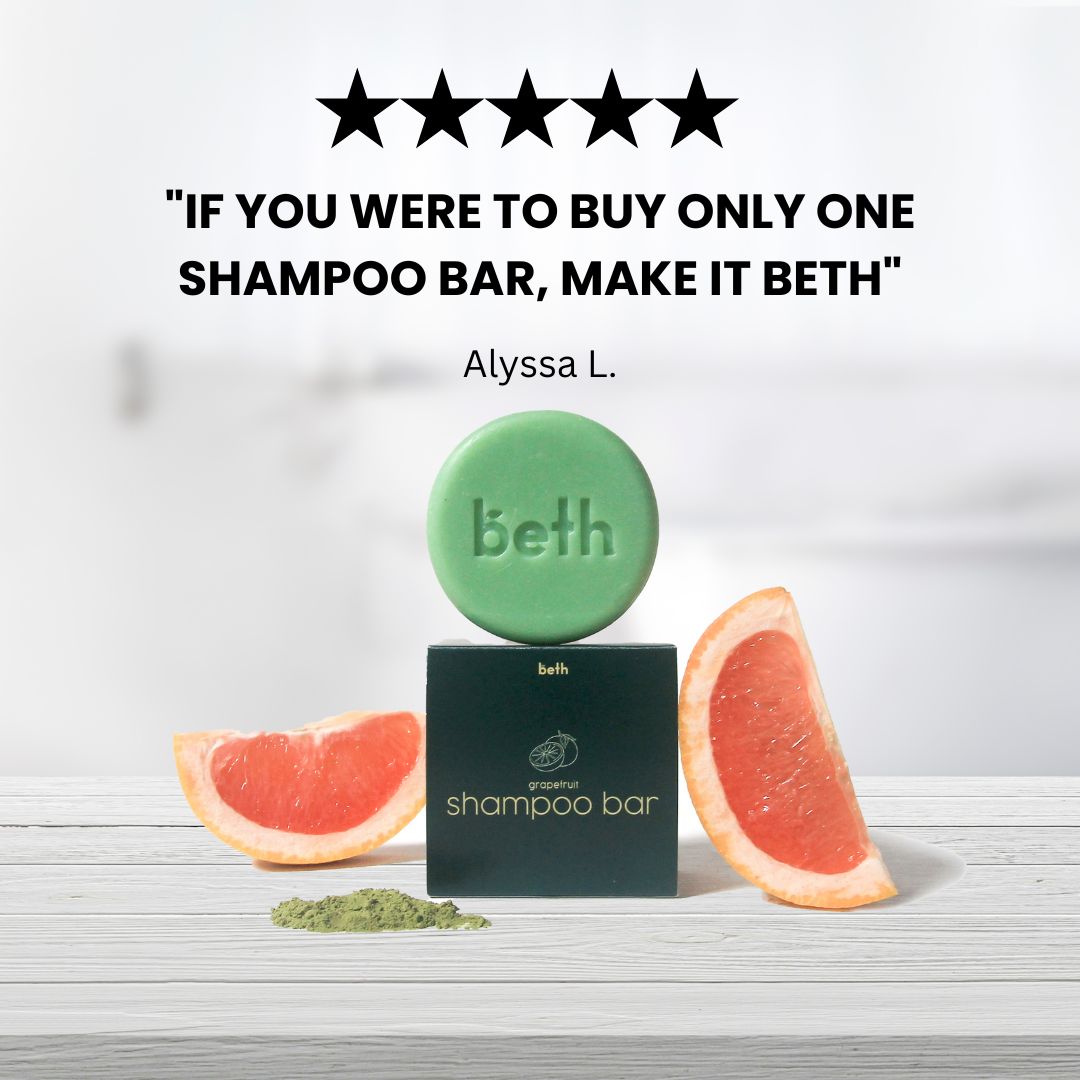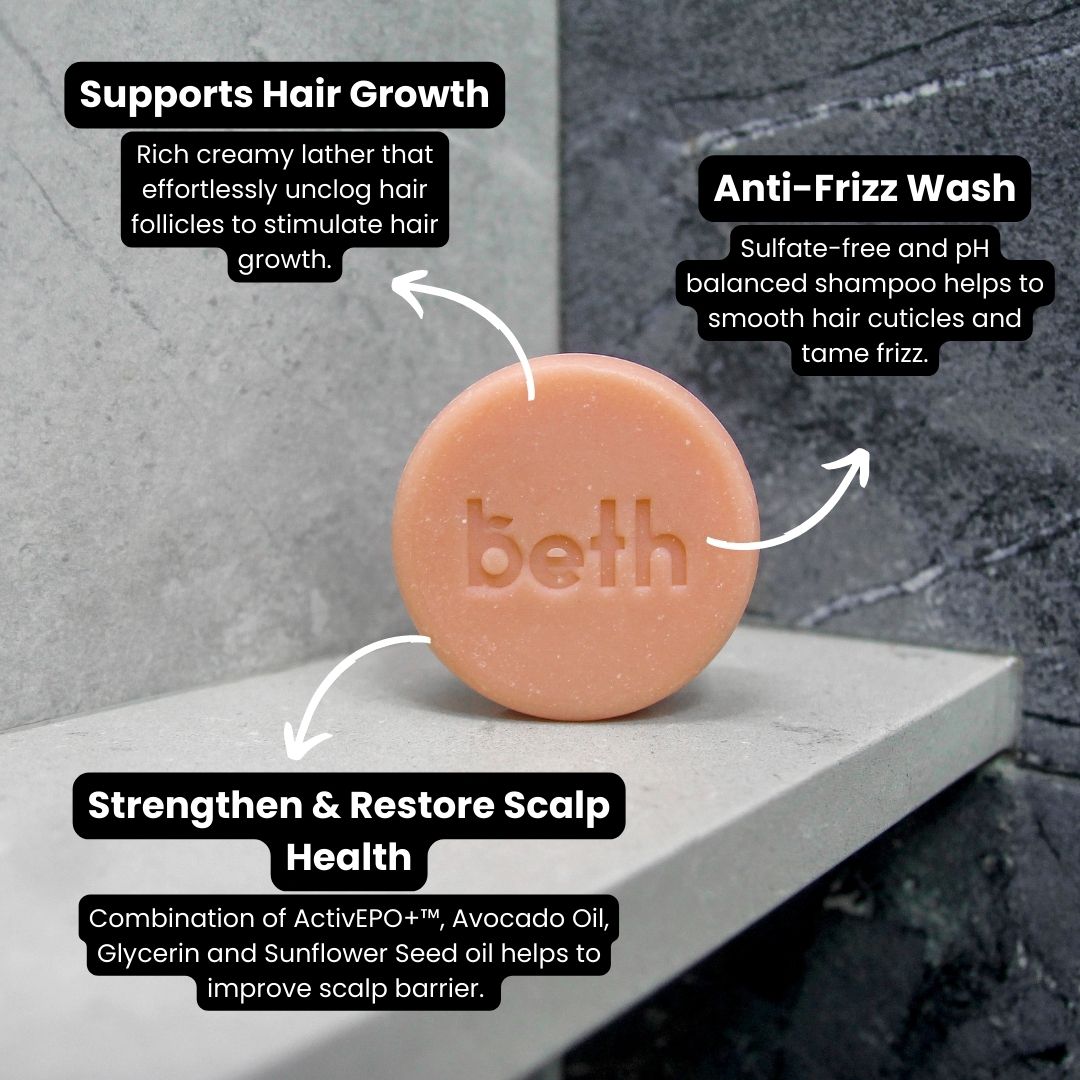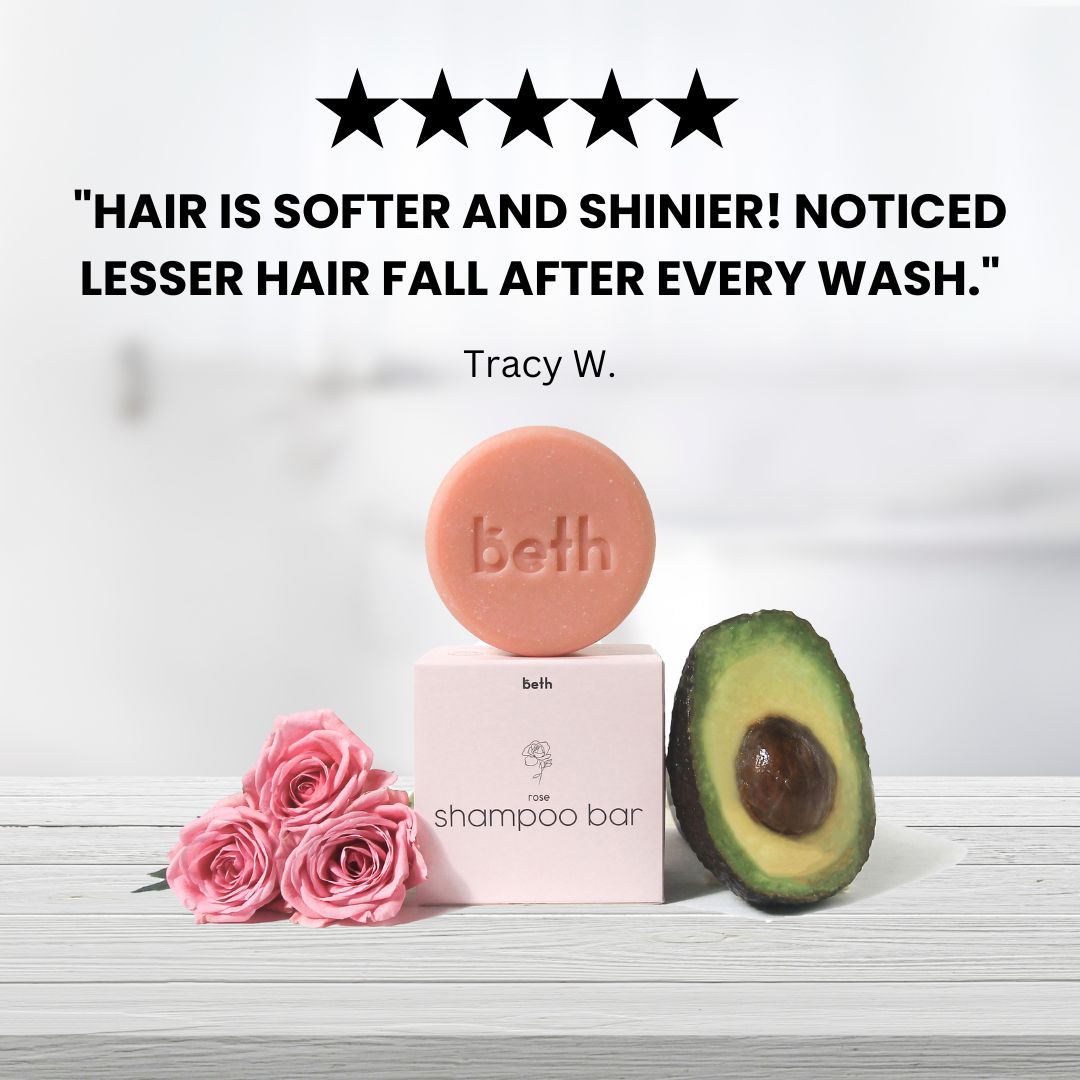 "Having tried multiple products in the market, I have been a skeptic until using BethBars. Saw results in just 5 months!"
Rebecca W. - Beth Bar Customer
BethBar Duo
★★★★★ 4.8/5.0 (10,000+ Reviews)
Shampoo Bar formulated with ActivEPO™ to help maintain a

 

protective scalp barrier for promoting hair growth.
ActivEPO™ has

 

anti-inflammatory properties

 

with omega-6 fatty acids to

 

unclogged hair follicles and reduce hair loss.
Vegan and free of parabens, phthalates, silicones, sulfates and artifical fragrance.
100% safe for colour-treated hair and safe for kids.

Reduces single-use plastic bottles: saves three bottles of liquid shampoo.

100g of shampoo bar can be used for up to 100 washes and last up to 3 months.
1 bar is equivalent to 3 Shampoo Bottles
Buy now and get 1 Free additional BethBar
If you have a preference on the quantity of rose/ grapefruit, do indicate in your order notes at cart
Bundle Deals Up to 40% Off Below! ⬇️ ⬇️ ⬇️
Buy 4 Get 2 Free
$115 $179.4
$64 OFF!
Only 19 cents per wash
Buy 6 Get 5 Free
$198 $329
40% OFF!
Only 18 cents per wash
How Beth Solves Hair Loss
Beth Bars Delivers 5X the Benefits Compared to Traditional Shampoo
Only in a bar form can you nourish your hair with the essence of high quality ingredients, where it won't be diluted by water. The results are strengthened hair follicles and stimulated hair growth.
Hair Growth thrives with all natural ingredients
Our bars, derived from nature, maintain your scalp's natural pH levels and oil balance, creating an ideal healthy environment for hair follicles to strengthen and support hair growth.
Getting your scalp nutrient-ready by ditching parabens, sulphates, and silicones.
Having none of these nasties in our bars ensures your hair is in the best environment to thrive. These chemicals that are typically present in traditional shampoo strips away the natural oil in your scalp, which causes irritation, flaky scalp and hair loss.
Quality shampoo doesn't have to break your bank
Our mission is to make premium hair care affordable. Most shampoo solutions in the market sacrifices quality with artificial chemicals to bring down prices. We focus on providing effective results that are safe to use, optimise packaging and operations so that we can pass these savings to you!



See What Everyone's Saying
I love this shampoo bar. I've had it for months and it never fails to keep my hair soft. It looks and feels so much healthier. The bars are still full so they're going to last me quite a while too!"

- Claire C.

I experience hair thining and have used every volumising shampoo bar in the market. Used this shampoo bar for a week and my hair now finally has volume! And less fall out too! The shine and the lather is amazing."

- Corlisa W.

Minimalist bathroom! No more huge bottles taking up space. All I can say is - I will be ordering more from them for hair growth and shine. Money back guarantee. Give it a try, I believe you will be hooked after using it for the first time."

- Tania T.

Wet the bar and lather with your hands. (use the smallest amount as bars are concentrated shampoo)

With the creamy lather on your hands, massage into the scalp. Massage for a minute for a deeper cleanse.

Rinse. If needed, repeat steps for a double cleanse. Follow up with your favourite conditioner.